BMI biomodels have been applied as useful training aids for nurse practitioners, physician assistants, and students of medicine and dentistry.
Biomodels that demonstrate specific pathologies or exemplary surgical cases can be used as educational aids or platforms for surgical practice and training.

Healthcare educators and researchers
have used our biomodels as...
Platforms for surgical simulation
3D visual aids depicting specific pathologies
CT phantoms
Tools for demonstrating surgical procedures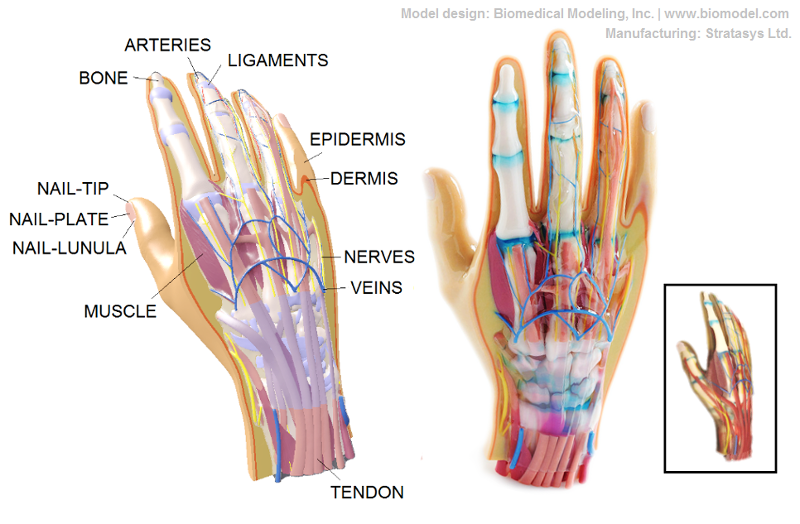 Illustrative rendering and 3D printed models of the hand and wrist.
Functional biomodels for demonstrating specific procedures can be used as instructional aids for training healthcare staff and for communicating healthcare practices to patients. Models can be used as a tool for explaining the steps of a complex surgery. They can also be useful for explaining post-operative hygenic practices for preventing infections or other complications after surgery.
We use various 3D printing techniques and specialized materials for fabricating our models. We also produce molds for casting when the properties of "printable" materials are not adequate.
We are prepared to work with you and provide our engineering services to design education and training models to your specific needs.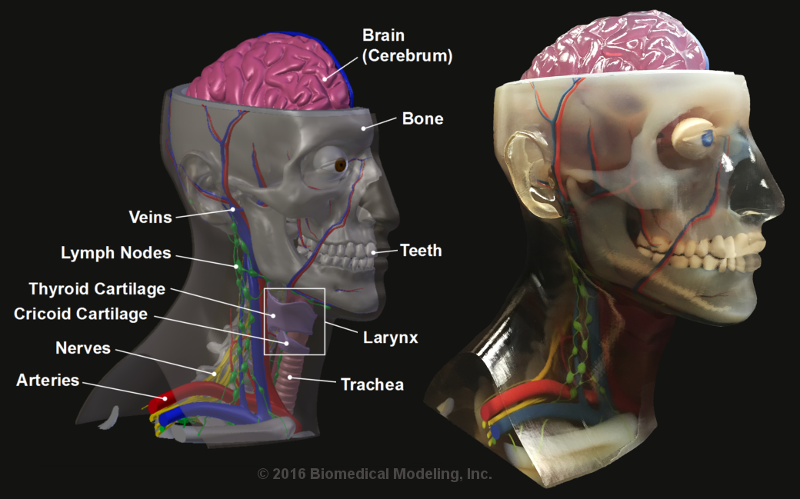 Illustrative multiple-material 3D printed of the head, neck, and brain.